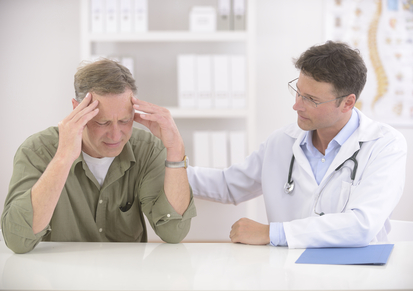 Hoofdpijn is een veelvoorkomende klacht. In Amerika zijn er 45 miljoen mensen die regelmatig last hebben van hoofdpijn. In Nederland zijn dit bijna 3,5 miljoen. Ben jij een van deze mensen? Dan ben je uiteraard bekend met de traditionele behandelmethodes voor hoofdpijn, zoals het nemen van, zonder recept verkrijgbare, pijnstillers. Of misschien heb je ook andere farmaceutische brouwsels geprobeerd die gemaakt zijn om de pijn te bestrijden. Deze methodes zorgen vaak voor tijdelijke verlichting, maar zijn geen permanente oplossing die het probleem bij de kern aanpakt.
De afgelopen decennia zijn steeds meer patiënten op zoek gegaan naar alternatieve vormen van therapie voor allerlei klachten, waaronder ook hoofdpijn. Eén van de therapieën die veelbelovend is voor vele soorten pijn is chiropractie.
Deze vorm van alternatieve zorg wordt al meer dan 100 jaar succesvol toegepast en is in Amerika al uitgegroeid tot een vast onderdeel van het gezondheidszorgsysteem. Er zijn steeds meer verzekeringsmaatschappijen die bereid zijn chiropractie te vergoeden vanwege de goede resultaten die ermee behaald zijn.
Een chiropractiestudent begint, net als andere medische specialisten, met het tot in detail bestuderen van de menselijke anatomie. Naast het kijken hoe alle onderdelen van het lichaam fysiek samenwerken, richt de opleiding van een chiropractor zich voornamelijk op het diagnosticeren en behandelen van afwijkingen in de wervelkolom. Deze afwijkingen worden subluxaties, of ook wel blokkades genoemd.
Deze subluxaties kunnen ervoor zorgen dat de zenuwen langs de wervelkolom beklemd komen te zitten. Wat weer van invloed kan zijn op je orgaanfunctie en de werking van spieren, gewrichtsbanden en pezen. Onbehandelde subluxaties kunnen uiteindelijk zorgen voor allerlei uiteenlopende gezondheidsproblemen.
Als een zenuw eenmaal beklemd zit, resulteert zich dit meestal in pijn. In de meeste gevallen betreft het fysieke pijn, maar dat is niet altijd het geval. Het kan ook problemen opleveren met bijvoorbeeld slapen of andere routinegewoonten.
Tijdens je eerste bezoek aan een chiropractor zal worden gevraagd naar je eerdere gezondheidsproblemen. Als er röntgenfoto's gemaakt zijn vraagt de chiropractor ook om de uitslagen daarvan. Dit is om goed vast te kunnen stellen welke soorten subluxaties er ontstaan zijn. De chiropractor zal actief naar de klachten luisteren en aan de hand van al deze gegevens een passend behandelplan voor je opstellen.
In het geval van hoofdpijn zitten de subluxaties meestal bij de nekwervels. Dit kan gepaard gaan met spieren in de nek en schouders die te strak gespannen zijn. De door een subluxatie ontstane druk op de zenuw kan een scherpe stekende pijn veroorzaken, of een dof kloppend gevoel.
De chiropractor zal het gebied onderzoeken en vervolgens de chiropractische correctie