Meet Dr. Charles Boisson
Doctor of Chiropractic, IFEC, 2016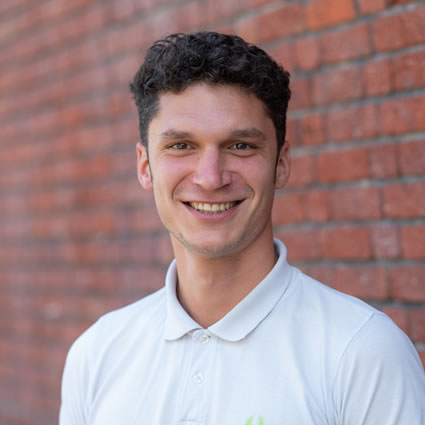 Dr. Boisson graduated in 2016 from IFEC and since then has gained a lot of working experience primarily as an associate in two different practices in his native region of Bordeaux, France, and more recently in a wellness practice in the northern region of Peru.
Personally Rewarding Experience
This last experience was rewarding in a personal way. He had to adapt himself quickly to a different culture and language…and he succeeded! It was a big challenge and he feels it was personally satisfying. After this experience Dr. Boisson decided to get back to Europe and find a working opportunity in the Netherlands, where he's currently living and working since 2020.
After Dr. Boisson finished his studies he was looking for an opportunity to work with someone with whom he could develop his skills in a family practice. He first had the chance to do that in his native region, and he has enjoyed it immensely.
A Desire to Learn and Improve
Dr. Boisson's insatiable hunger to learn and improve himself is his lead. He thrives to improve himself constantly. One of the ways he would like to do that is by learning from each other. That's why he's excited to work in Amsterdam Chiropractic now, but it is also one of the reasons why he joined the pedagogic staff of the student Clinic at IFEC Toulouse in 2018, where he graduated 2 years before. It was great to experience that by sharing knowledge with his future colleagues and to guide them in the last year of their study and helping them in obtaining their Chiropractic degree.
Dr. Boisson is always ready to take the chance to step and practice outside of his "comfort zone." He wants to challenge himself again like he always recommends to his patients. He is eager to learn, professional, has a high work ethic and wants to improve himself as a chiropractor every day. He always tries his best to help his patients become the best version of themselves, using the knowledge and experience, which he is consistently aiming to expand and improve.
Make An Appointment Today
Dr. Boisson has the experience, tools and expertise to help you get out of pain. The office is patient-centered, and he always take the time to listen. Contact the practice today to schedule a convenient appointment!
---
Dr. Charles Boisson | 020 846 0511